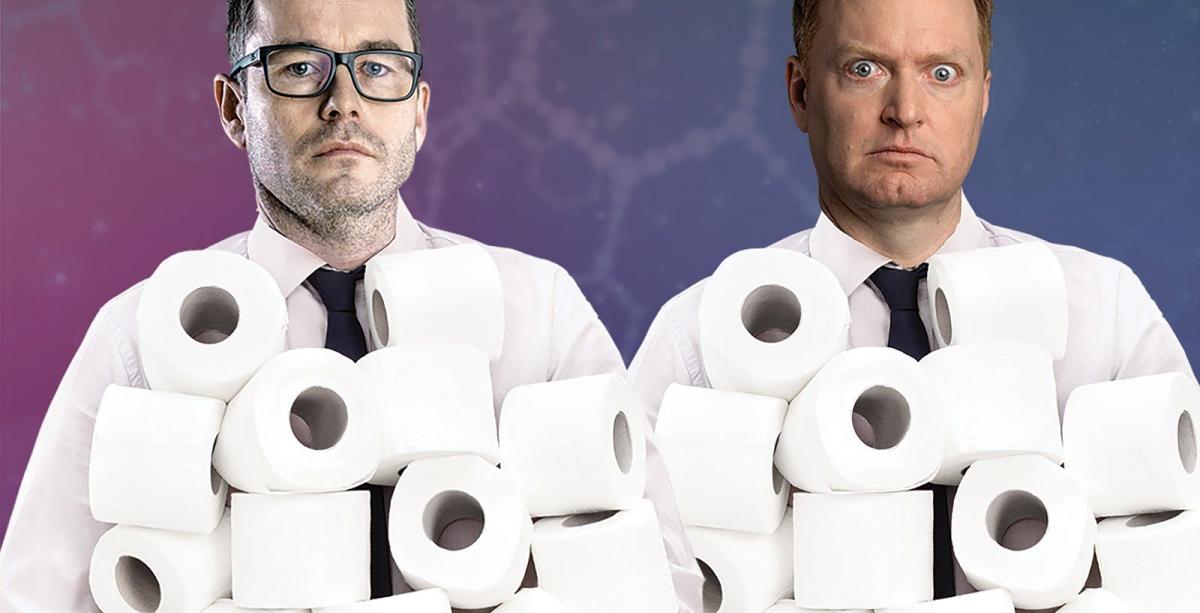 What's On
The Anti-Expert's Guide to the Pandemic
Organiser
Darwin Entertainment Centre
Fresh from sold-out and critically acclaimed performances around Australia, The Chaser's Charles Firth and The Shovel's James Schloeffel will take you on a journey though the biggest moments of the pandemic.
Join them as they unpack the most ridiculous COVID conspiracy theories and show you how to make your very own Pete Evans BioCharger using readily available materials naturally occurring in K-Mart.
There's also a step-by-step guide through a real-life Chaser stunt, involving the cancelling of a national icon and the embarrassment of the entire Australian media, and tips on Scott Morrison's secret techniques for looking busy while actually doing nothing at all.
Guaranteed more laughable than the Australian Federal Cabinet (just).
If you're wanting a way to process the last year without sobbing, then this show is for you.