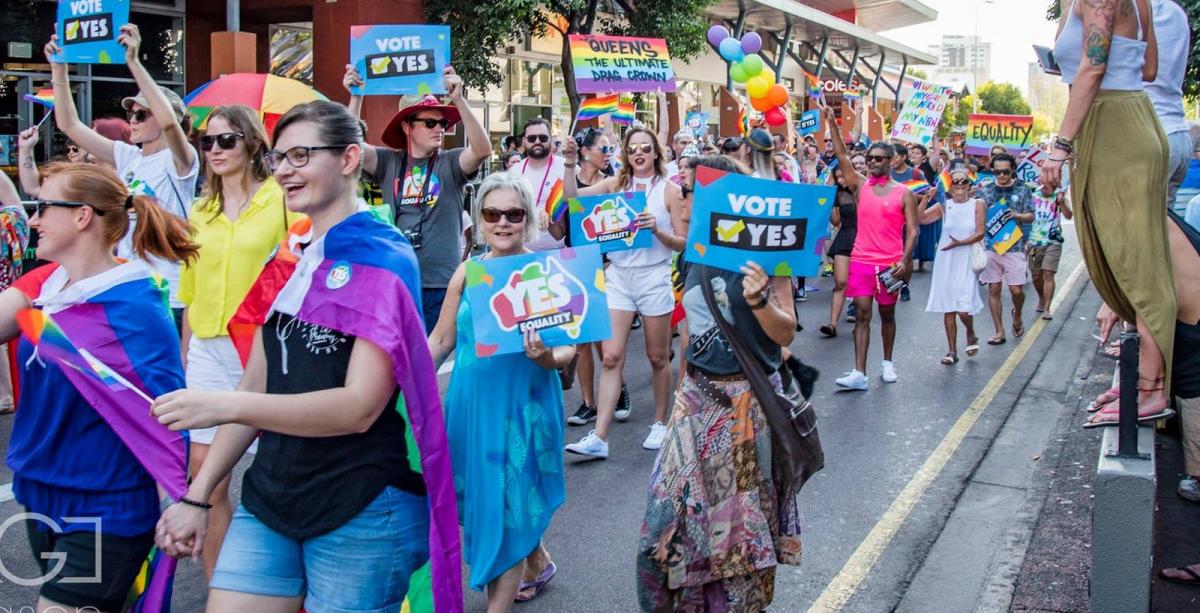 What's On
Pride Family | Darwin Pride Festival
Organiser
Top End Pride (NT) inc
Join the Top End Pride team and our community at Pride Wonderland (Kitchener Drive, Darwin) for a day of fabulous FREE entertainment including live performances on our BIGGEST stage in history including:
Drag Territory, Black Dynasty, Wasamba , David Lim, Emma Rowe, Tara Academy Darwin, DJ Hoops, DJ Dan Murphy (Sydney)
Informative stalls and activities
PRIDE POOCHES (Camp Dogs) will be returning to the Darwin Pride Festival with three fabulous categories including:
We are family
Stop, Drop, Roll
Camp Dog Superstar
10am - 11:30am
Registrations via https://events.humanitix.com/pridepoochesdarwin
PRIDE ENTERTAINMENT for people of all ages including:
Hyper the Clown, Social Playground, Fairy Jill Enchanted Entertainment, Tip Top Circus, Social Playground Darwin
PRIDE PARADE will kick off at 16:00pm and everyone is encouraged to join us.
PRIDE PARTY
Back to Pride Wonderland for a very special evening as we are entertained by our headlining DJ & Producer Dan Murphy who is joining us here in Darwin. If you love Mardi Gras or Ru Paul Down Under, you will love Dan's taste in the hottest tracks around.
This FREE and exciting dance party is open to people of all ages and we encourage our youth to join us through to 20:00pm. A sectioned off bar will be available to guests 18 years and older and a valid form of photo ID must be required.