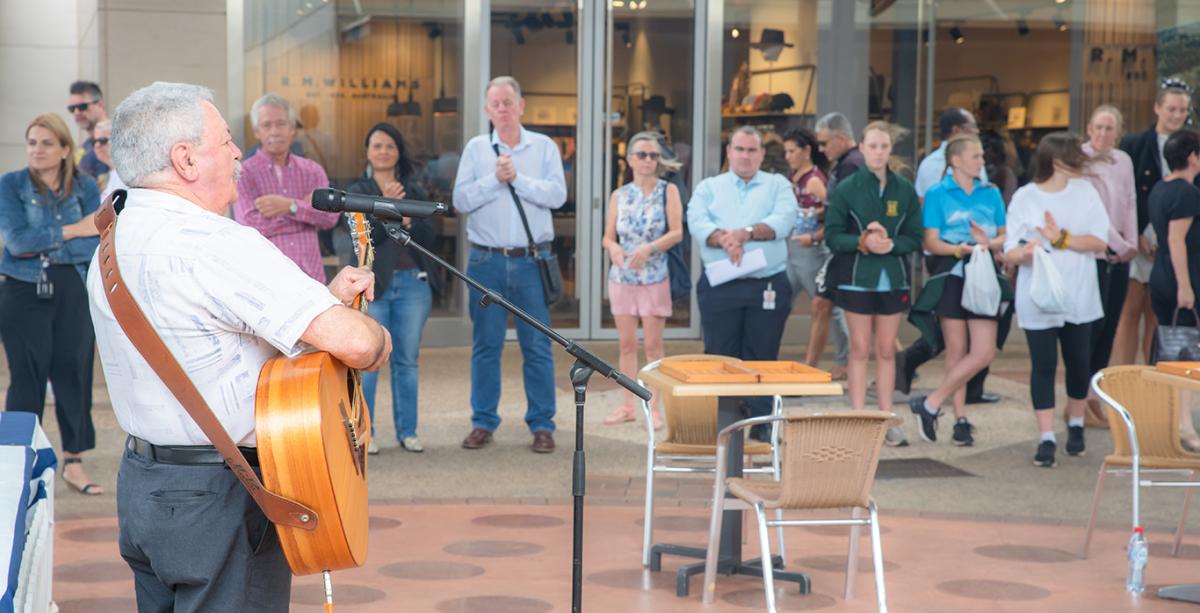 Transforming Public Spaces
Placemaking
Vibrant and active public spaces are essential in all cities and towns. Activate Darwin is working with the community to develop public spaces that reflect the diverse and unique nature of our residents, workers and visitors.
In late 2019 we ran a public placemaking challenge, encouraging groups and individuals to put forward their ideas for transforming public spaces in the city. With 95 individual submissions received, the public then voted for their top ten ideas to create vibrant public spaces across the city.
These ideas were:
Lunch on the Lawn
Lunch on the Lawn showcases the talent of local musicians. Come and enjoy live music on the Tourism Top End Lawns,every Wednesday from 12noon - 1pm until 9 September.
Projections
Fusion Exhibitions in partnership with Shane Eecen are project mapping across three different locations throughout July, August and September. Currently, the Hilton Darwin is showcasing the current artwork from 7pm-9pm every Friday and Saturday night throughout July.
Plant Towers
10 plant towers in varying heights and sizes were installed along McMinn Street in July. The plant towers feature lush green vines and coloured bougainvillea and are finished with a waterproof solar light in the centre.
Orchid Roof Installation
300 faux purple Vanda orchid plants will be suspended on the shade structures located in Smith Street Mall. The installation will be finished with growing Spanish moss. The orchid roof will be installed in August.
Public Walkways
Neon ropes were suspended in the alley way between NT House and the TIO building in various patterns. The alley way was also completed with colourful concrete planters filled with a mass of plants. 
Other successful projects include: 
Green Walls
Growing Buildings
Swim-in Movie Theatre
Larrakia Welcome through public art
Darwin sign
Additional information will be provided once dates are confirmed for the above projects.