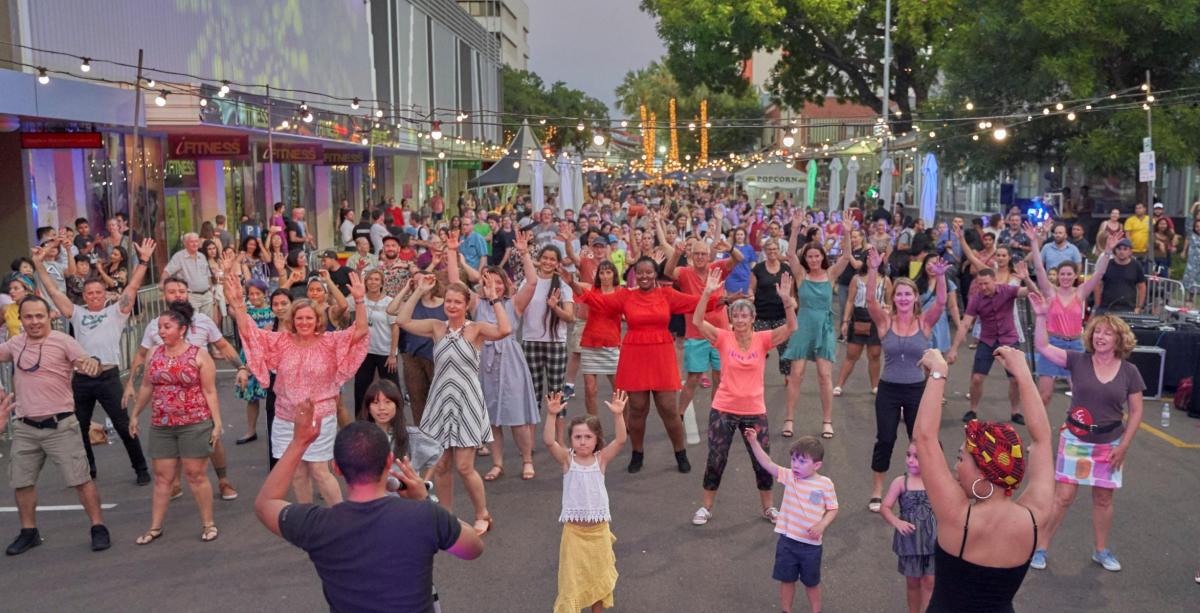 Laneways and Small Streets
Laneways and Small Streets
Laneways and Small Streets are the veins of our city, supporting the every-day activities and movement which makes our city run smoothly. Currently underutilised, these connector streets are a canvas for opportunities to turn ordinary spaces into extraordinary places. 
To unlock the full potential of our laneways and small streets, the Darwin City Deal partners have agreed to improve connectivity within the city centre by revitalising laneways and walkways which provide safe and easy access through the city. The City Deal partners are already delivering this through: 
Funding street art and mural projects around the city
Supporting various city beautification and greening projects 
Undertaking substantial upgrades to Austin Lane and Chapel Street 
The Laneways and Small Streets Action Plan is a Darwin City Deal commitment, responding to community and stakeholder feedback received during the development of the City Deal. The Action Plan sets out the vision to reinvigorate our laneways and small streets, identifies opportunities for growth and provides actions for City Deal partners and stakeholders to undertake to achieve this vision. 
Download the Laneways and Small Streets Action Plan.