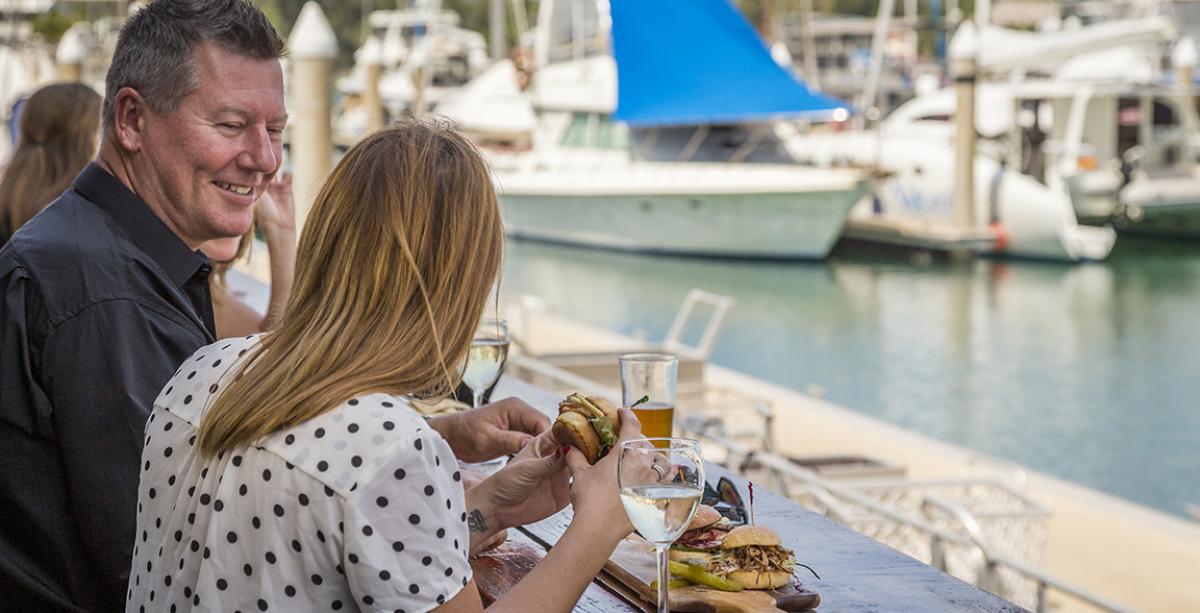 Local Favourites
Dine your way across Darwin
Looking for a unique dining experience in Darwin? Instead of your typical evening out at one restaurant, why not enjoy a three course meal in three different spots? Let us take you on a progressive dinner journey around this incredible city topped off with drinks at the best venues in town.
Begin your evening at The Oyster Bar on Darwin's Waterfront Precinct. A wonderful venue to enjoy deliciously fresh oysters, scallops, prawns, spring rolls or sliders. Perfectly complemented with a beautiful Australian wine. After the entrées, stroll up to Smith Street Social for dinner, a rooftop bar and restaurant in the heart of the CBD. Pub classics with worldly flavours are the order of the day here complemented by an extensive list of wines, beers as well as a signature cocktail list. Continue to Johnn Johnn's for dessert, by all accounts they serve the tastiest ice cream in town.
Babylon is the next stop on the agenda. Enjoy a drink or two at this cosy, retro themed bar tucked away in the Air Raid Arcade. Conclude the night with a visit to Six Tanks Brew Co for fantastic craft beers brewed on site.