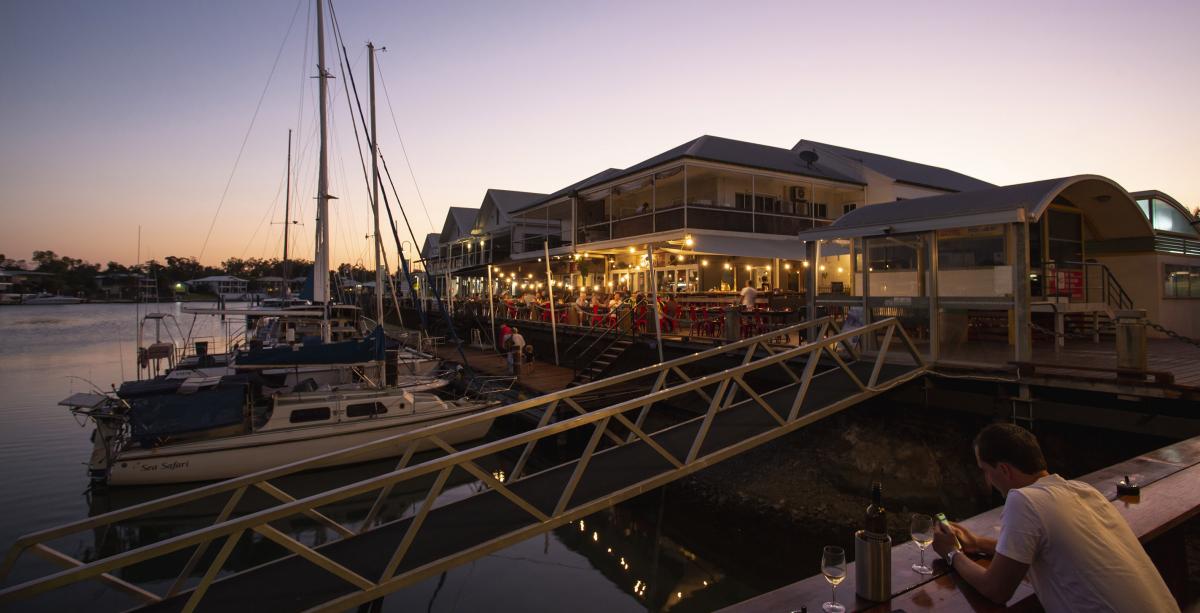 Local Favourites
Great pub feeds
Darwin's sophisticated food scene sure has grown in recent years, but sometimes all you fancy is a great pub feed. There's nothing more comforting than a pint and a parmi after all. So if you're searching for an awesome Darwin pub serving delicious Aussie tucker, here's our recommendation of some of the best eats. Comes with the added bonus that they won't break the bank.
Hotel Darwin
This iconic hotel dates back to 1940 and has long been known as Darwin's meeting place. Delicious daily specials include barramundi, pork ribs, rump, sirloin, parmi and schnitzel all served with chips and salad and all for under $20 per person. Great hospitality, ice cold drinks and weekly live music can be enjoyed here.
The Cav
A popular venue situated, as the name suggests, on Cavenagh Street in Darwin's CBD. The atmosphere is relaxed and vibrant, the menu offers everything you would want and expect from a great pub feed and at superb value too. Taco Tuesday and steak night Thursday are popular as are Friday evenings and Sunday afternoons when there's live music.
Lola's Pergola
Lola's Pergola is a great venue on the marina in Cullen Bay, with a quirky circus themed decor. A good place for lunch or dinner with the kids as there's arcade games and rides including a giant rocking horse and real, working carousel to keep them entertained. Lola's is known for its burgers, good variety of beers and relaxing harbour view.
Fiddler's Green
A family friendly Irish themed bar located at the stunning waterfront precinct. Renowned for fantastic food - plenty of choice and well priced for families. This venue is well reviewed for warm and friendly service and to seal the deal, they serve Kilkenny on tap.
The Deck Bar
The Deck Bar is a terrific place on Mitchell Street to meet friends for a few drinks, especially at happy hour from 5pm Friday, Saturday and Sunday. The venue offers 80+ beer varieties, an amazing range of cocktails, live music from Tuesday through to Sunday and tasty pub food. All the pub classics can be found on the menu, as well as tacos, salads and superfood bowls. Lakas is a popular choice with some reviews saying it's the best in town.