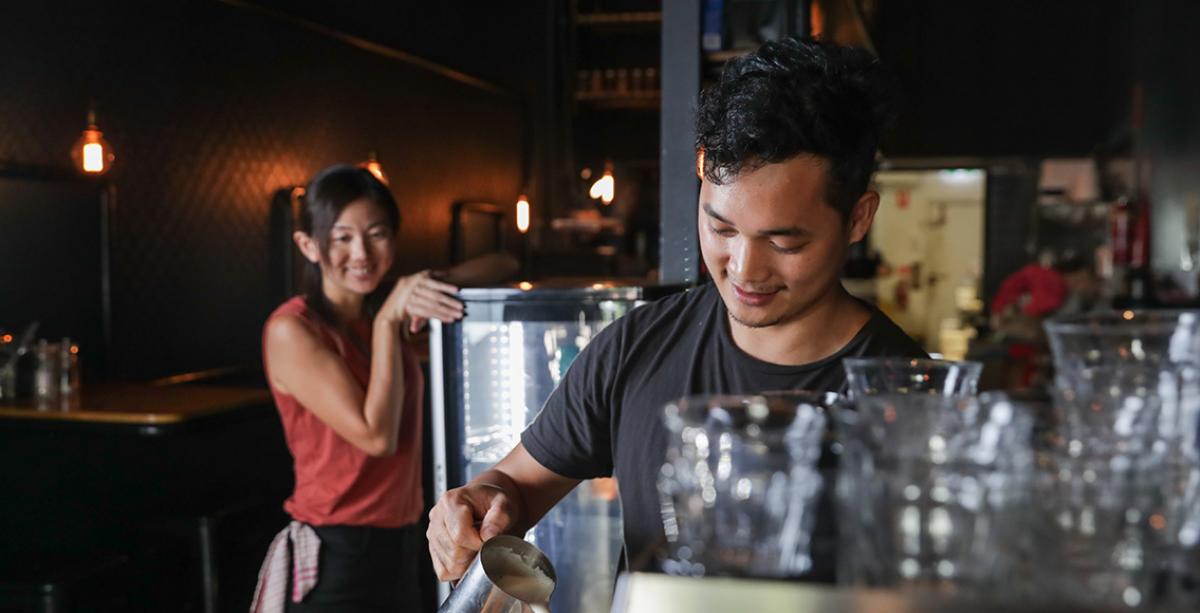 Local Favourites
Morning coffee stops
If you're like us, you'll understand that coffee is the most important drink of the day. So we're giving you the scoop on the best coffee stops in Darwin for the perfect flat white. Whether you like your coffee darker, lighter, sweeter or stronger, we've sipped our way around the city to round up the best options to kick start your day the right way.
Four Birds Cafe
Located in a quaint courtyard off the Mall, Four Birds Cafe is a serene spot to enjoy excellent coffee. Plenty of seating under shade also makes this cafe a lovely outdoor option for lunch. Delicious cakes, a variety of sandwiches, smoothies and other light lunch options are available on weekdays.
Kopi Stop
A thriving coffee shop bringing Asian style breakfasts to Darwin. Kopi Stop offers a wonderful assortment of coffee with some of the best latte art that can be found in our city. Fun fact: Kopi is a common term used in Singapore, Malaysia and Indonesia for coffee.
Mad Snake Cafe
A little cafe full of personality, tucked away at the Air Raid Arcade on Cavenagh Street. Mad Snake Cafe is a love letter to the 80s with posters all over the wall, board games to play and retro comics to read. The locally roasted coffee is delicious and cakes are fantastic. Also offers cold pressed juice blends, fresh salads and vegan options.
Chapel Lane Café
A friendly, relaxing cafe, Chapel Lane Cafe is a great place to unwind and watch the world go by on Mitchell Street. Enjoy a freshly brewed coffee, cold drinks and yummy snacks from their affordable specials menu.
Brown Sugar
Brown Sugar is a terrific cafe on Mitchell Street offering great coffee using specially roasted and ethically sourced beans. Breakfast and lunch options are brilliant here - colourful, full of flavour and simply delicious.
La Cure Coffee Shop
This delightful cafe brings a taste of France to Darwin. Freshly made crepes, organic coffee, great toasties, salad bowls and acia bowls full of goodness and flavour are some of the fantastic menu options. La Cure Coffee Shop is a jewel of a place.
Ray's Patisserie and Cafe
Located in central Darwin, Ray's is a superb cafe offering an imaginative and tasty full service brunch and patisserie menu. Ray's focuses on handmade, organic food to be enjoyed in a beautifully decorated indoor setting or outdoor courtyard area.