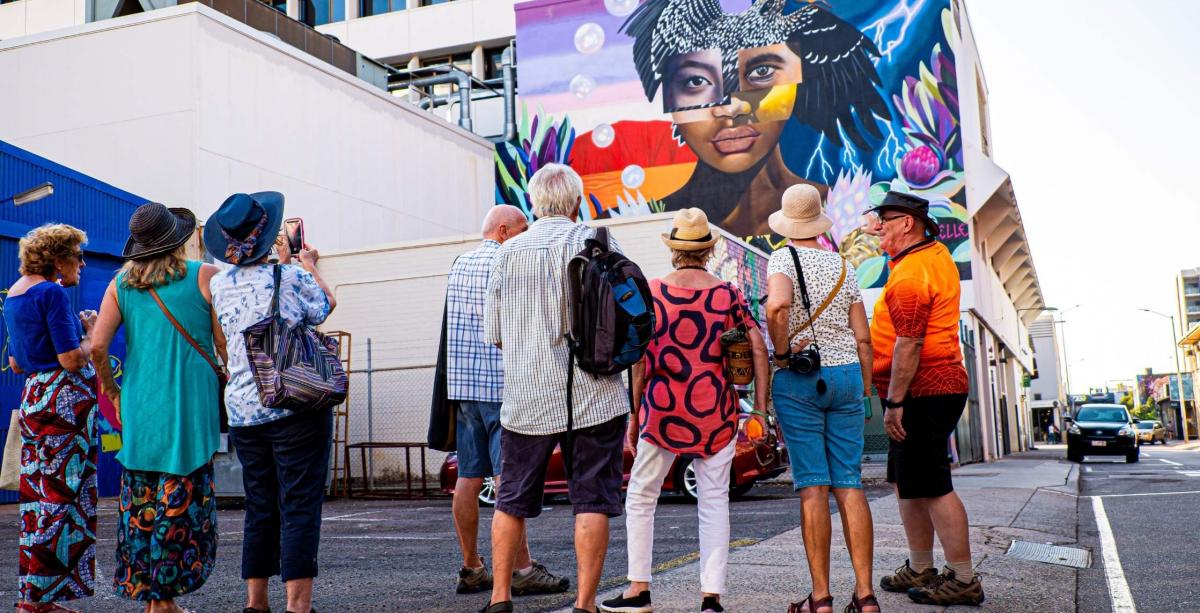 Local Favourites
Nerida & John, Walk Darwin
"Walk Darwin conducts guided discovery walking experiences of Darwin City, the Botanic Gardens and Museum & Art Gallery of the NT. There are many hidden treasures to be seen on foot that you might miss while driving!"
"We are committed to ensuring that every guest departs with timeless memories of exploring the city in the company of a local whilst gaining insight into Darwin's colourful past, the resilience of its people, and the beauty of its tropical flora and fauna."
"Going local gives hope to many micro-businesses. By supporting us, you'll help us remain in Darwin and continue our passion for providing visitors with a wide array of unique experiences and, ultimately, boost the local economy."
"When you walk with us, you can expect a warm welcome, friendly smile and 2 hours of wonderment. On all our walks the guide provides spoken commentary that includes a bit of history and heritage, flora, fauna but most of all, stories of the people, the art and buildings, and moments of significance in Darwin's development."
- Nerida, Walk Darwin
Some of John & Nerida's favourite locations in Darwin include: The Hotel Darwin, Cold Rock Ice Creamery, Pure Indulgence, Salvatores Cafe, Damadi Skincare, The Meeting Place, The Book Shop Darwin and Ginger Pink.
Image: © 2019 Walk Darwin. Sebastian Kappen Photography.