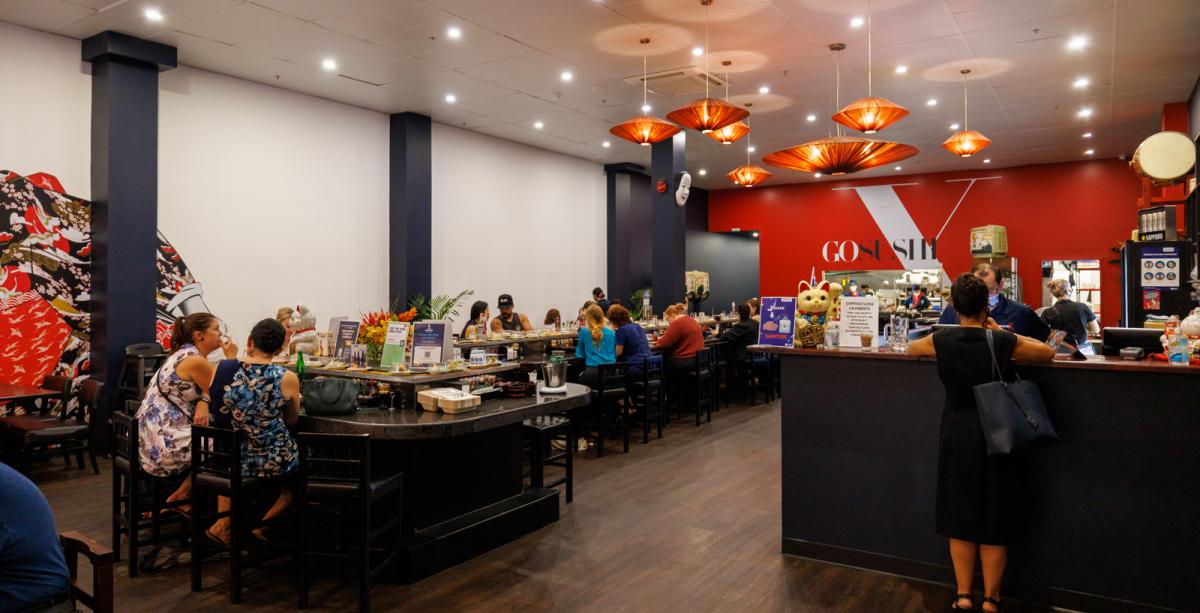 Local Favourites
Steven, Go Sushi X
"We are proud of our restaurant and the dishes we serve.  We are well known for providing a comfortable atmosphere and authentic food.  We always make sure to use fresh ingredients for our sushi and the variety of other Japanese dishes we make."
"Our space has different seating to choose from ; either at the sushi train or one of our tables situated under ambient lighting for a more intimate dining experience."
"Over the past few years we have received incredible support from the community and we thank you by continuing to deliver great service, great food and a unique space to dine."
- Steven, owner of Go Sushi X