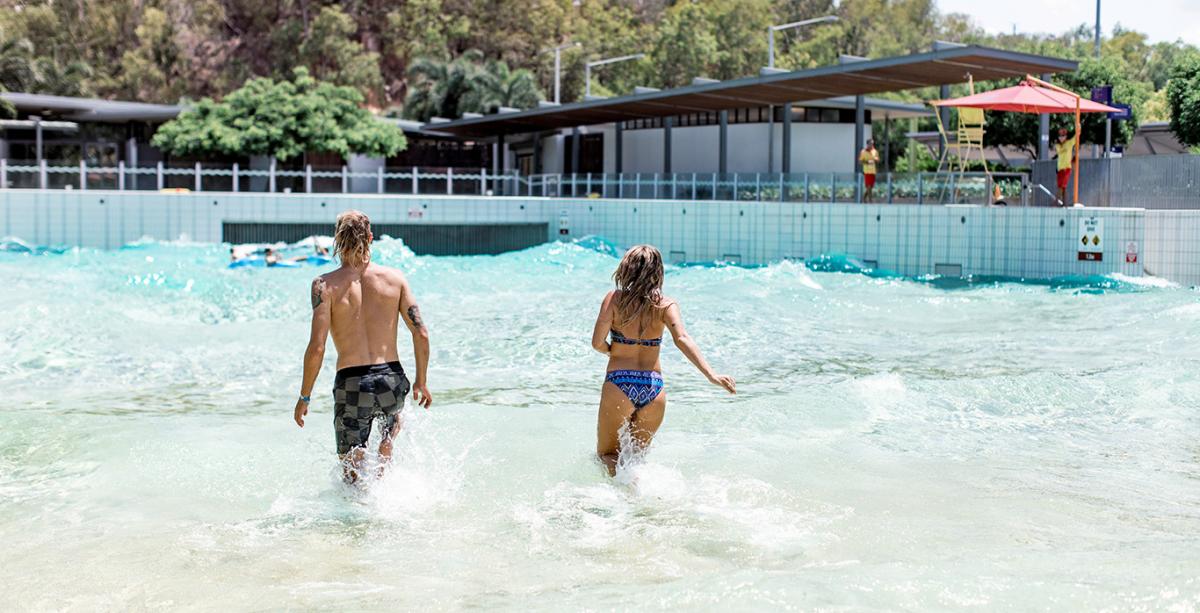 Local Favourites
Sunday adventures in Darwin
Make the most of a Sunday in Darwin by cooling off in thrilling water parks, feasting on delicious Mexican and Aussie pub classics and exploring the city by boat.
Begin your day by jumping on an e-scooter, taking in the city views and scooting to Darwin's gorgeous waterfront. Spend the morning splashing around at the nearby wave lagoon, a palm-fringed swimming pool with waves that roll in every 20 minutes.
Stop for lunch at Hot Tamale, a special, award winning Mexican restaurant, where you can enjoy beautiful ceviche made with fresh, local reef fish, organic chilli beef and brisket, delicious tacos and tasty margaritas. 
Later, experience a Darwin Airboat Tour. A custom built V8 Airboat will take you on a 1 hour journey across Darwin Harbour and around the city's stunning mangroves and shoreline. The perfect way to enjoy Darwin's amazing fauna and flora.
Conclude the day with dinner and drinks at Lola's Pergola, a cool and quirky bar carnival themed with beautiful views overlooking the harbour. Enjoy a fantastic variety of drinks and delicious pub classic fare.