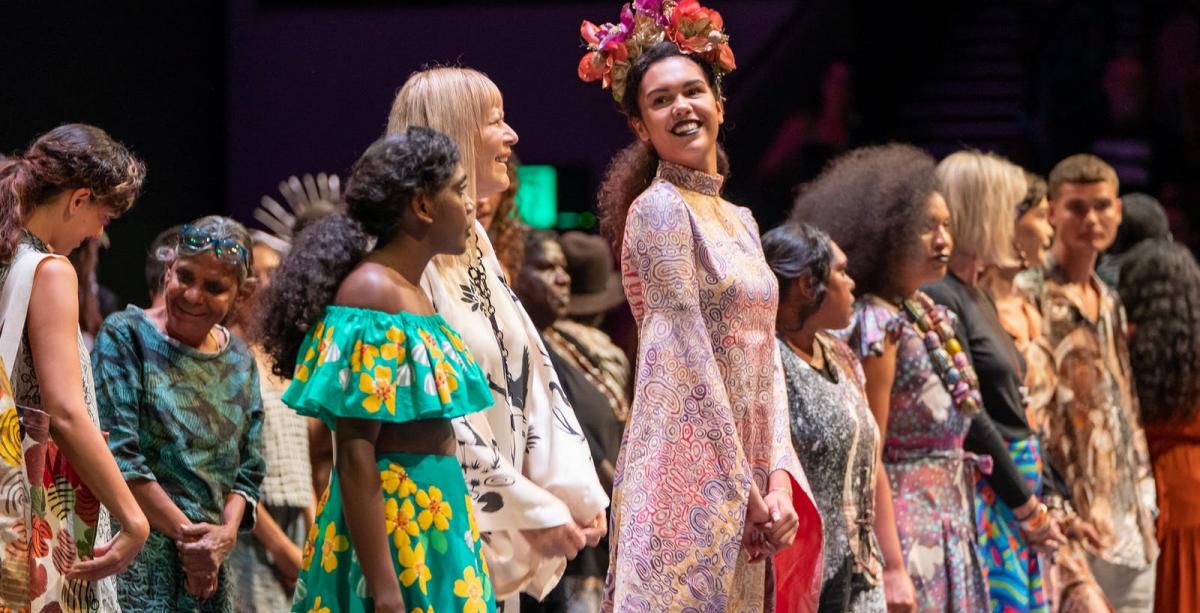 What's On
Country to Couture
Organiser
Darwin Aboriginal Art Fair
One of the highlights of the Darwin Aboriginal Art Fair each year is Country to Couture – where First Nations textiles and fashion collide in a colourful showcase of wearable art.
A celebration of Aboriginal and Torres Strait Islander textiles and fashion design, Country to Couture is a contemporary way of cultural storytelling, and sharing knowledge. The event builds on the growing textile design movement in remote Indigenous communities, and has been showcased alongside the DAAF since 2016.
The high energy runway presents innovative collections from Indigenous designers and artists across Australia, as well as unique collaborations between Indigenous communities and Australian labels.
This year, Country to Couture returns to Larrakia Country at the Darwin Convention Centre on Tuesday evening, 2 August, 2022, with 18 fashion collections across TWO different shows.
The event is brought to you by the Darwin Aboriginal Art Fair Foundation as part of Indigenous Fashion Projects, and is supported by the Northern Territory Government and iconic Australian lifestyle brand Country Road, with thanks to Darwin Festival and media partner Mamamia.